Bioscience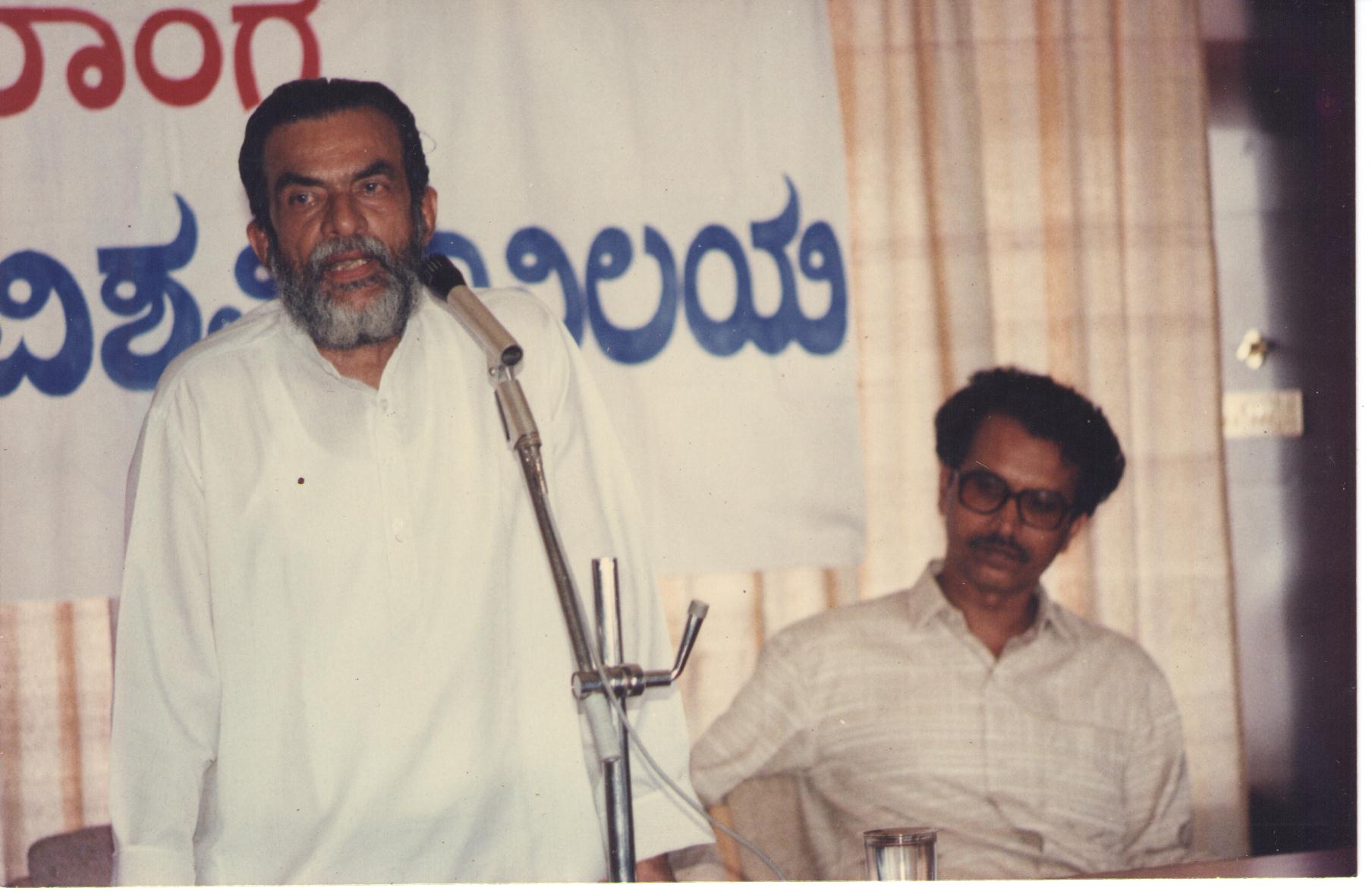 Introduction
Since its establishment in 1969, the Department of Biosciences has forayed into diverse research fields such as biodiversity, fresh water, marine and estuarine ecology, biology of fungi, algae, cyanobacteria, pill-millipedes, mussels, fish, physiology, environmental biology, cancer biology, genotoxicology, neuroscience etc. This has been possible due to its strategic location between the biodiversity-rich Western Ghats and the Netravathi and Gurpur rivers flowing into the Arabian Sea to the West. Further, being in the vicinity of medical institutions has also geared our focus towards application-based research in bio-medical science. This research enterprise has also moulded the teaching and enabled need-based modifications in the curriculum that enable the student to learn current trends in the field of Life Sciences.
Mission
Department Mission
To constitute a platform for the nurturing of academic excellence through a mutually enriching teaching-learning experience.
To equip our students with skill-based expertise and technical know-how in the field of basic and applied Life Sciences.
To contribute through fundamental and innovative research to knowledge generation and applications.
To evolve strategies for implementation of innovations for the benefit of the society.
To envisage the development of the Department to a National Centre of importance through human resource development. state-of-the-art infrastructure, academic and research exchange and innovative research.
About the Department
Brief history
The Post Graduate Department of Biosciences was started as the PG Centre of Mysore University at Kasturba Medical College, Mangalore in July 1969. The department was later shifted to the present campus, Mangalagangothri during November 1972. In 1980, the PG Centre was elevated to an independent university and formed the nascent Mangalore University.Department of Biosciences has UGC - SAP Recognition and it is a DST - FIST Sponsored Department. 
The Department has been offering M.Sc. and Ph.D. courses in Biosciences encompassing different areas of plant, animal and microbial sciences. After becoming the part of Mangalore University (September 1980), the department initiated two more postgraduate courses in Applied Botany and Applied Zoology (1988) which later became independent departments (1994). A one-year postgraduate diploma in Environmental Science was initiated (1994) and it was upgraded to M.Sc. in 1999. In 2006 the postgraduate course in Biotechnology was started. The Department also offered M.Phil. Course in Biosciences from 1986 onwards. In 2014 the postgraduate course in Microbiology was begun. Currently the department is offering three M.Sc. courses (Biosciences, Biotechnology and Microbiology) under choice-based credit system and Ph.D. course in Biosciences and Biotechnology.
On the research front, the Department of Biosciences has attracted financial grants from leading national and international agencies: University Grants Commission (UGC), Department of Ocean Development (DOD), Department of Science and Technology (DST), Ministry of Environment and Forests (MoEF), Nuclear Power Corporation of India (NPCIL), Board of Research in Nuclear Sciences (BRNS), Indian Council of Agricultural Research (ICAR), All India Council for Technical Education (AICTE), Department of Biotechnology (DBT), Science and Engineering Research Board (SERB) and Salford University (UK). Faculty members have collaboration with international institutes such as University of Salford, UK; Mount Allison University, Canada; University of Braga, Portugal; Martin Luther University, Germany; Helmholtz Centre for Environmental Research, Germany; National Chung Hsing University, Taiwan; University of Tsukuba, Japan; Universiti Sains, Malaysia; King Mongkut's Institute of Technology, Thailand.
For the Department to come to the present state in terms of academics, research, facilities and infrastructure, our former Professors and Chairmen, notably Prof. M. Abdul Rahiman, Prof. K. M. Kaveriappa, Prof. M.N. Madhyastha, Prof. S. N. Hegdae, Prof. M. Jayaram Hedge, Prof. M. Krishnamoorthy, Prof. B. Abdul Rahiman, Prof. K. R. Sridhar, Prof. M. Rajashekhar have contributed a great deal through their vision and hard work.
Besides, our former esteemed Professors have achieved excellence in their careers as Vice-Chancellors to Kannur/Calicut Universities (Prof. M. Abdul Rahiman), University of Mysore (Prof. S.N. Hegde) and Mangalore University (Prof. K.M. Kaveriappa).
The following institutions have been recognised as affiliated institutions for awarding Ph.D. degree.
Central Plantation Crops Research Institute (CPCRI) Kasaragod
Central Marine Fisheries Research Institute, (CMFRI) Cochin
National Institute of Oceanography (NIO), Goa.
College of Fisheries, University of agricultural Sciences, Mangalore
Indian Institute of Spices Research Centre, (IISRC) Calicut
National Research Centre for Cashew (NRCC)
BRIT
Student Placement
Central Food technological Research Institute, Mysore
Indian Institute of Sciences, Bangalore
International Laboratories and Universities of USA
National Institute of Nutrition, Hyderabad
Central Plantation Crops Research Institute (CPCRI) Kasaragod
National Institute of Oceanography, Goa
Teaching at various colleges and Universities