Submitted by

admin

on Mon, 2014-12-29 16:18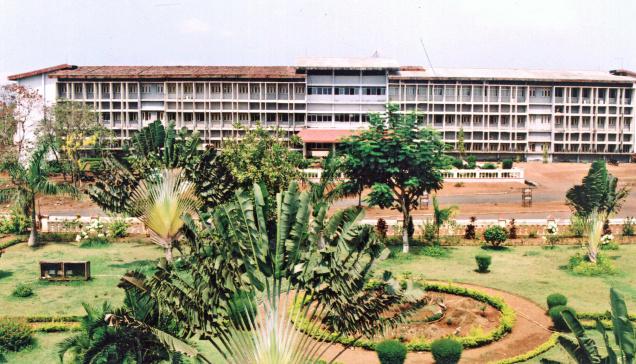 Mangalore university to stake claim for UGC tag
The University Grants Commission (UGC) has shortlisted Mangalore University to make a case before it to grant it a 'university with potential for excellence' status.
Sources in the university told The Hindu that the university had been asked earlier to make a presentation before a panel of the UGC at its western regional office, Pune on December 15. But a few days ago the UGC postponed it and a new date is yet to be intimated to the university.
Sources said that if the UGC grants the status the university, accredited with A grade by the NAAC (National Assessment and Accreditation Council), will be eligible to get Rs. 75 crore as grant from it for the 12th Plan period (for five years). Of the total grant the university could spend half of it for research activities and the balance for building infrastructure facilities and extension activities.
Earlier the university had submitted a Rs. 60-crore proposal to the UGC listing out its future plan projects, to get the status and the grant. But the UGC asked the university to revise it to Rs. 75 crore. Accordingly the university has prepared the proposal.
A 17-member committee of the university has prepared the proposal, sources said.
They said that in the proposal made to the UGC the university has proposed to start its own community radio service and set up a multi-media laboratory. One of the objectives of multi-media laboratory was to store important lectures delivered at seminars, workshops and conferences.
It has proposed to use solar energy for lighting the entire campus and its buildings. Of the total power requirement of the university, it has proposed to draw 50 per cent of it from solar.
It has proposed to introduce ICT (information, communication and technology) in all class rooms to adopt modern methods of teaching. In addition, it has proposed to go for complete e-governance and digitising its old records in the examination section.
The university has proposed to extend outreach programmes of its Yogic science department.