Facilities
Striving towards Academic Excellence and All Round Development
The Department creates number of opportunities for the professional growth of teachers and teacher educators.Number of workshops have been held during the present academic year. A few among them were the workshops on 'Self-Development', 'Academic Writing' and 'Communication Skills'.
The students and the staff are encouraged to participate in Local, State, National and International conferences.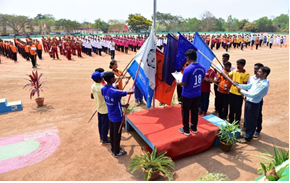 Students are motivated to participate in Sports at different levels and one of the students of M.Ed. course bagged the overall championship in the university level sports and games events. The students actively take part in all cultural activities. The Department had organized an Inter Collegiate B.Ed. / M.Ed. Sports Meet during 2017-18 and it was a grand success.
Special focus is given to demonstrate the use of multiple methods, modes and strategies of teaching and hence different modes-Group Discussion, Seminar, Lecture, Multimedia Presentation, Lecture-Discussion- are used during regular instruction. There are regular demonstrations of different models of teaching-Direct instruction, Lecture cum discussion, Inductive and integrative models.
Appropriate Physical Facilities!
The Department of Education has appropriate physical facilities along with multimedia presentation and internet facilities for students throughout the day. A good collection of required books and journals, both from the point of view of examination and to enhance general academic reading and research is available in the Department. Apart from this, the general library has a wide range of books, journals, and other multimedia facilities.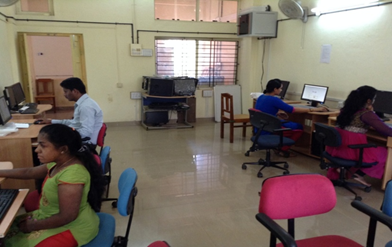 Computer Lab with Internet connectivity
WI-FI Facilities for individual students
LCD  Projectors in class rooms
Department Library
News paper
Computer Lab
Psychology lab
Sensitive to the needs of Inclusive Groups!
The University is also very keen to satisfy the needs of inclusive group of students. The fee structure is nominal for the general category, but special provisions for the inclusive group are readily available. Students can complete the course with a very reasonable financial input. Hostel facilities are available for both boys and girls.